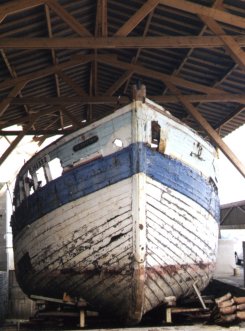 Ar Zenith
is a pioneer ship of Free France. Built in 1939, it was the first civilian ship to leave for England on the day after the Call of Général de Gaulle.
Ar Zenith
can be seen in St. Servan where she was restored after its classification as a historical monument in January 2000. A shelter was built at the end of the hold of torpedo boats.
The restored
Ar Zenith
was inaugurated on the occasion of the 8th gathering of Old Gaffers August 11, 2007.
To learn more about the history of the vessel and the association "Appel - Ar Zenith" who is responsible of the ship:
http://arzenith.com/